Why would anyone in their right mind want to use old lenses on their shiny new high-performance DSLR or mirrorless camera? The simple answer is that some older lenses can capture images that have that elusive quality known as character. And for photographers who want to create unique images that express their personal style, character can be even more important than MTF and resolution numbers, corner-to-corner sharpness, freedom from aberrations, evenness of illumination, high contrast, low distortion, and color fidelity—in short, all the criteria lens testers consider crucial in evaluating lens performance.
Indeed, the use of vintage lenses on digital cameras has become so popular over the past few years it has spawned a cottage industry of small and medium sized companies offering relatively inexpensive adapters that will let you mount the majority of vintage lenses on your current digital marvel with varying degrees of convenience and functionality. Regrettably it has also resulted in skyrocketing prices for some vintage lenses that have become cult classics.
The following are my personal 10 favorite vintage lenses to use on digital cameras. Get 'em quickly before someone else snaps them up! (Scroll down to the bottom of this story to read my tips on choosing and using vintage lenses on digital cameras.)
1. 50mm f/2 Leitz Summar (uncoated)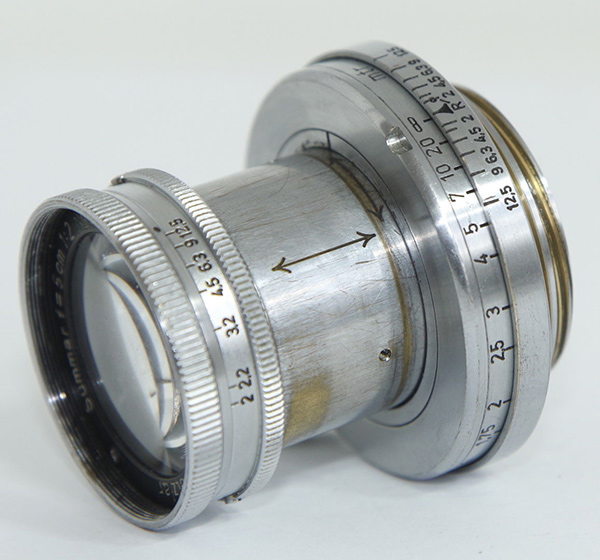 The first "super-speed" f/2 normal lens for screw-mount Leicas, Leitz turned out 127,950 of these collapsible 6-element, 4-group beauties from 1933-40. It's quite sharp in the center but soft at the edges at f/2; surprisingly sharp overall at f/5.6 on down, renders moderate contrast images with that classic "roundness," and produces gorgeous bokeh.
Price range: $125-250